In the second week of our stay in South-Africa we visited 3 different national parks which all had their own charm. The West Coast National Park was full of beautiful animal, our favorites were the Hartmann Zebras. Namaqualand was a miracle with the millions of flowers that were in full bloom, coloring the whole area into bright orange, purple and yellow. Augrabies enchanted us with its beautiful waterfall and the varying landscape.
West Coast National Park and the Thali Thali Private Game reserve
We went to the West Coast National Park to see the famous flowers, but at this point we were not so lucky. The flowers only open in their full beauty if the sun is shining, and we caught a rather overcast day. First we were a bit disappointed, but then during our drive we encountered so many animals, that we quickly forgot about our original target. We saw a huge colony of flamingos, a herd of Mountain zebras, different antelopes, ostriches and even a turtle crossed our way.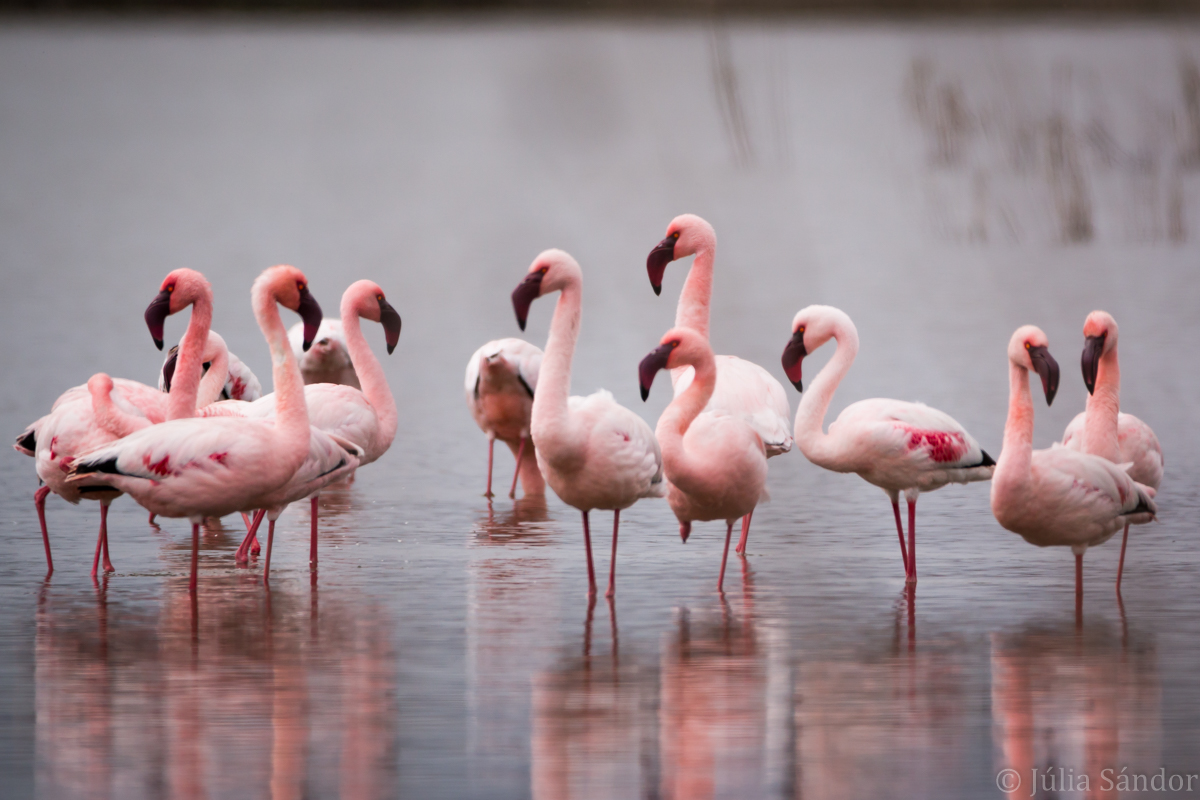 Besides visiting this Park we made a guided tour in the Thali Thali Private Game Reserve, where we even got to see our first giraffes!!! :) In this Private Reserve we also spent 2 nights in a "luxury" tent. The heated blankets were very welcome in the cold African night…
Our favorite so far: Namaqualand National Park
At this time of the year (when there is enough rain in winter), millions of flowers bloom and decorate the otherwise extremely dry and arid area of Namaqualand. The spectacle only lasts 2-3 weeks – sometimes between the middle of August and the end of September. The slopes of the hills and the valleys are covered in wild flowers, mainly cape daisies, their colors are just incredible. If you have a chance you have to see it, it is breathtaking.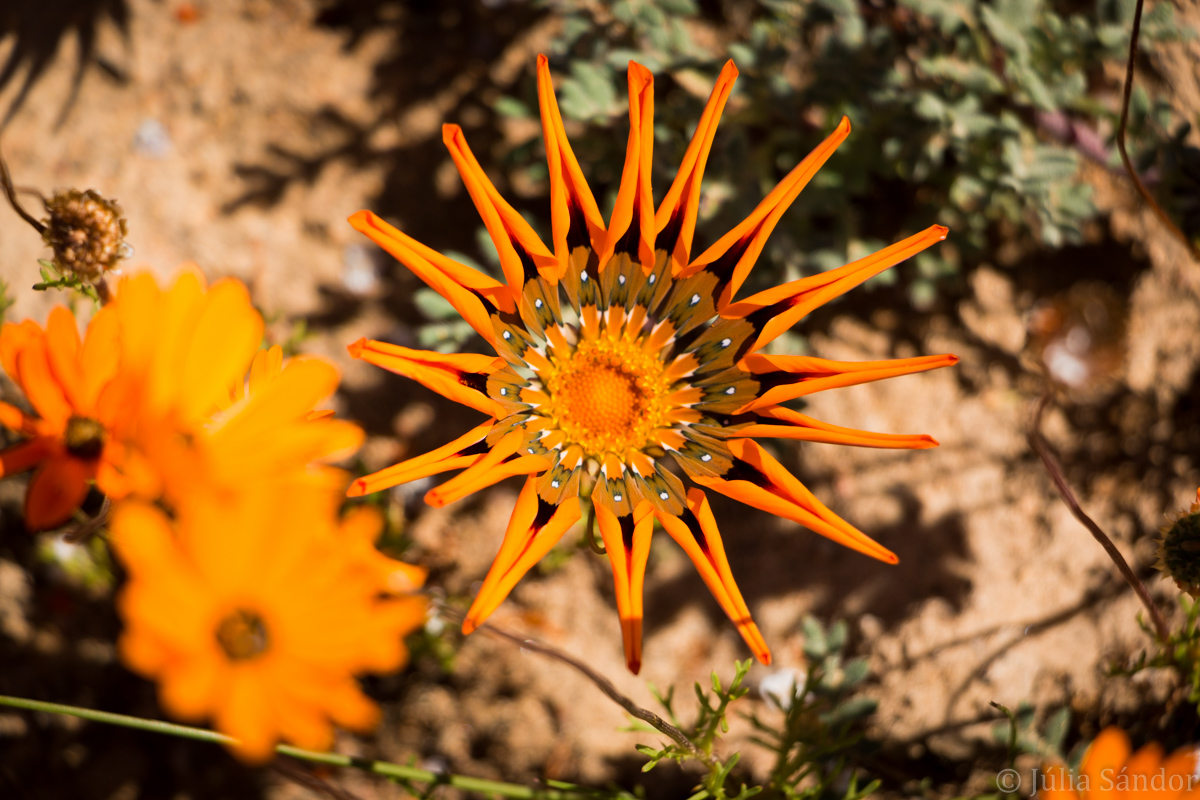 Augrabies National Park at the Oranje River
The Augrabies Waterfall is considered the main attraction of this park, and it is really beautiful. There are several viewpoints from where you can take a look (and of course photos) of it. At night it is even illuminated, which gives it a very special mood. The waterfall is just one of the fascinating spots around the Oranje River. The water carved itself an astonishing gorge, with spots so picturesque as in a painting.
Beside the River the park has several self-drive routes, which all lead through an archaic landscape, like from the beginning of times. The Moonrock gained its name because its surface looks a cosmic stone and erosion cuts out big plates of dark stone from it. The view in the Echo Corner into the gorge of the Oranje River, with its clear green water compensated the missing promised acoustics.
And the night-sky was so full of stars, which we would never experience in Europe, around the big cities. Really romantic. :)
As usual some of our favorite pictures from these days: