And finally, on our (most probably) last game drive in South Africa we saw it! The one missing from the Big 5 of Africa. We had travelled 13 thousand kilometers in 4 countries, visited 20 National Parks and game reserves, spent countless hours in the bush – in the car of course – and on the very last day we caught a glimpse of it: the leopard.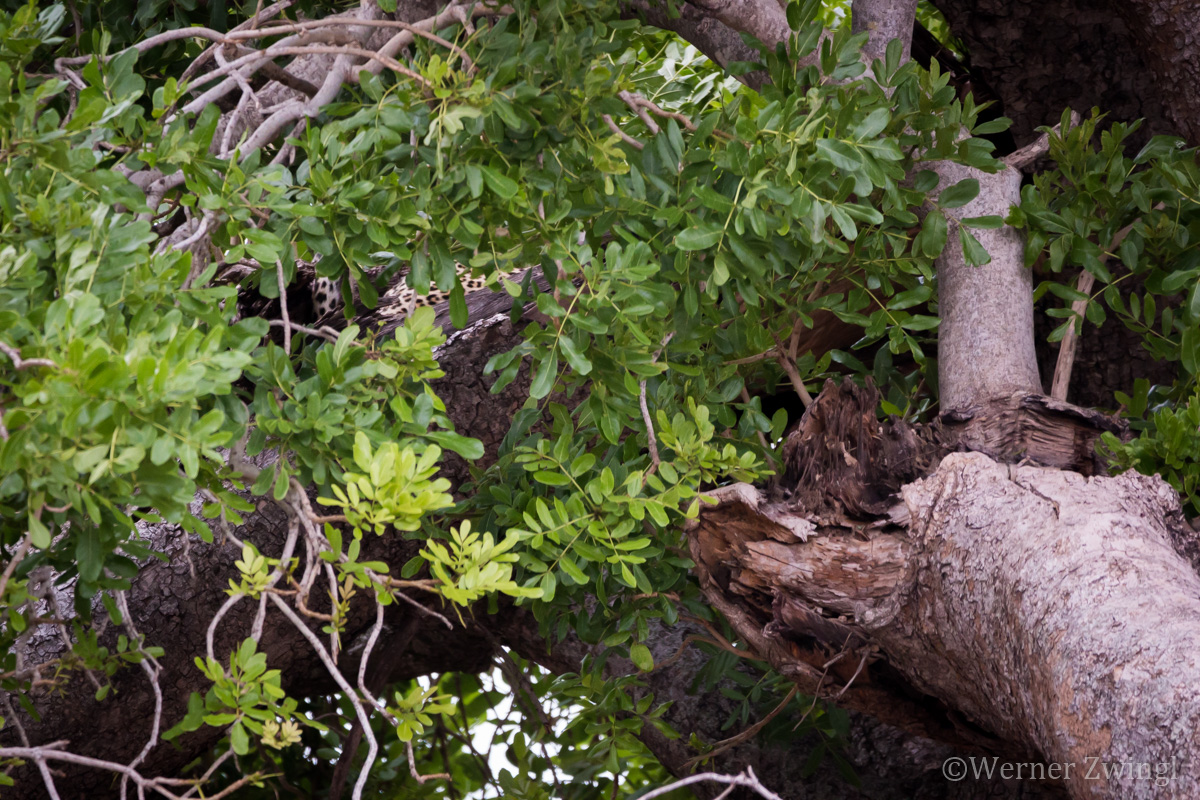 You don't see it? Don't worry, we show it to you.
So this is our BIG 5th for this time. :) But it leaves us with something to look forward to for our next safari trip.
Until then, here are the big 5 (actually big 4+1) as we saw them in the last 2 months.
The most endangered one: the rhino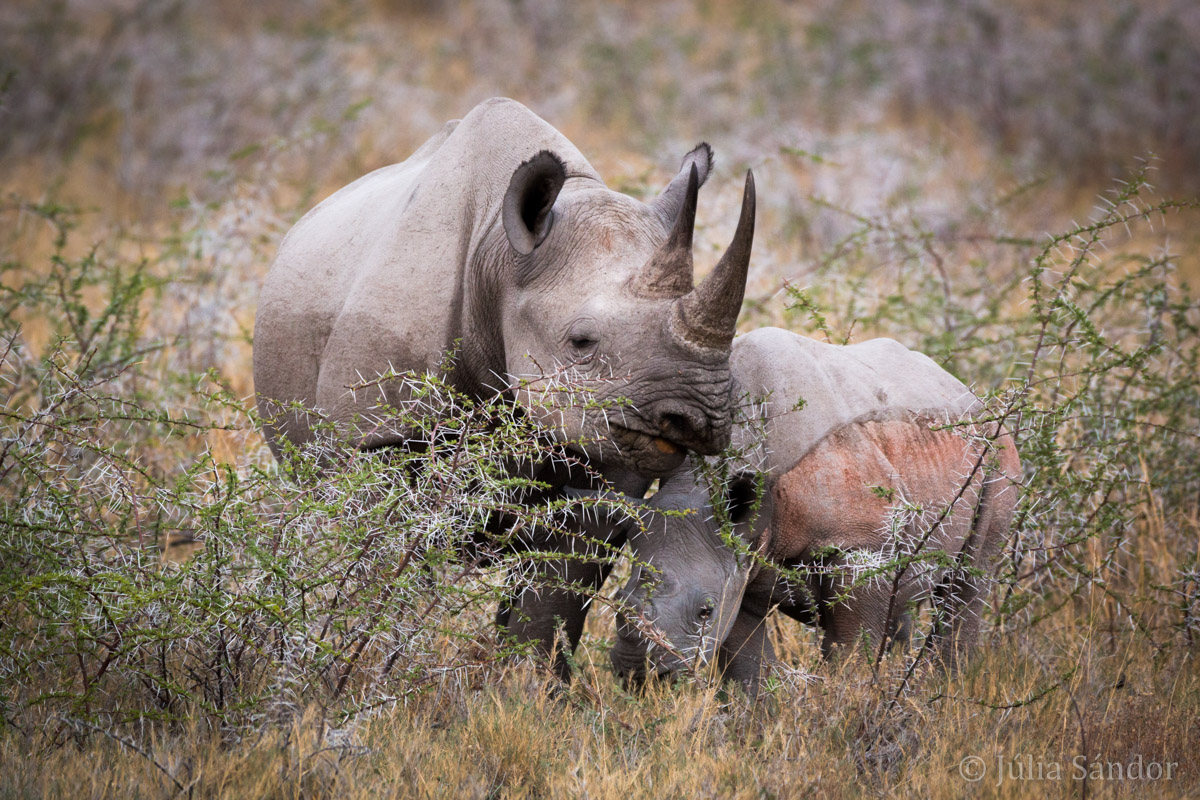 The king of the animals: the lion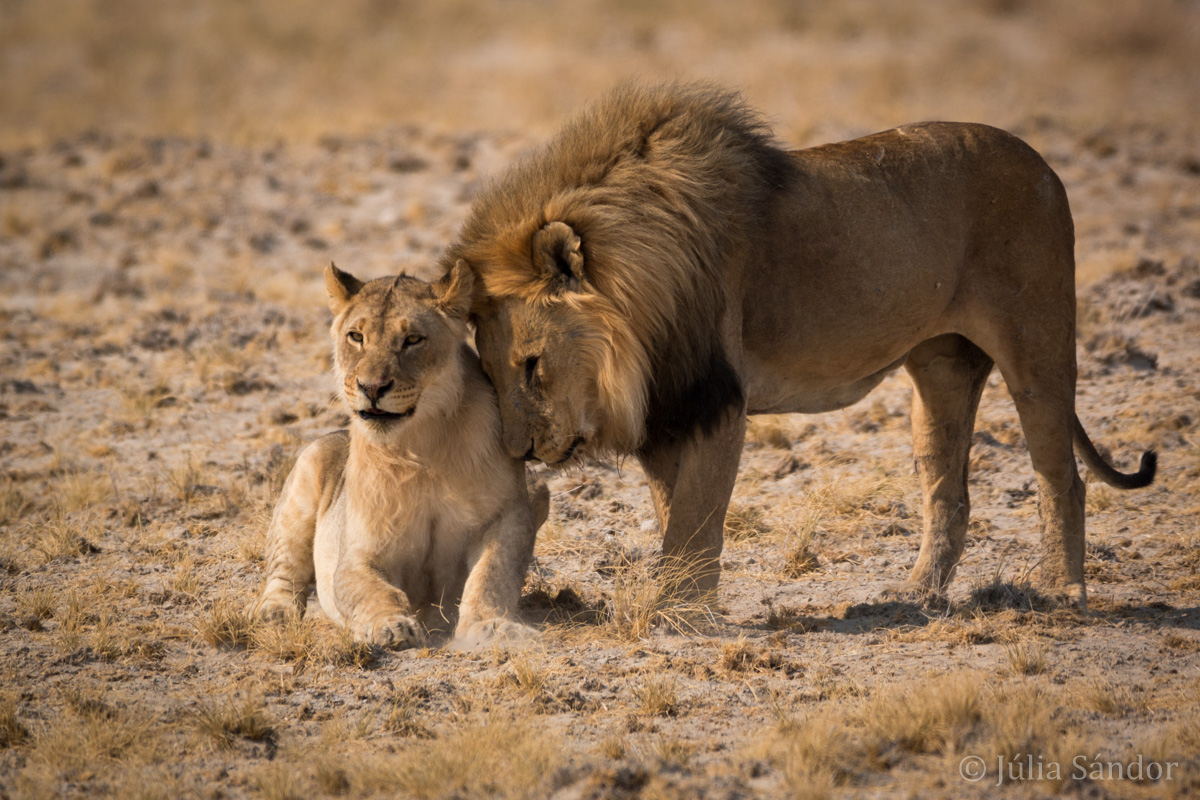 The grey giant: the elephant
The one with the smartest look: the buffalo
And the +1 from the Etosha Big 5, the most elegant one: the cheetah
But let us tell you: it is not about the Big 5. We have seen so many beautiful (and less beautiful) creatures during these 2 months, breathtaking landscapes and interesting people. We drove over 13 thousand kilometers (about 2 thousand of it in deep sand), slept in a tent, picnicked with lions, got mock-charged by elephants, found new friends – we would not change a day of it.
Here are some highlights from our Africa trip – if you have missed them (click below links to read more):