Finally we  have arrived to Botswana, where we visited the Chobe National Park which is proud of having approximately 1/3 of the elephant population of southern Africa. We were in the Moremi Game Park, which is supposed to be the most animal-dense spot in Africa. We saw some rhinos in the Khama Rhino Sanctuary and spent 2 unbelievable days in the less known Thuli Block at the Limpopo river.
After Etosha we thought that it cannot get more beautiful: we saw countless animals and it was so intense, everything from then on will be a nice add-on only. But we were wrong! Botswana exceeded our expectations, and everything we have seen so far.
We experienced animals eating, fighting, bathing, sleeping, hunting, playing and loving. We spent hours driving around looking for game. When we found it we spent hours sitting in a spot, observing.
Highlights Botswana
On the river cruise on the Chobe river we saw – among others – hundreds of elephants and buffalos gathering on the river bed. The drive through the wilderness of the Moremi Game Reserve was amazing and we could even see lions hunting. The Khama Rhino Sanctuary surprised us with a rhino that chose the pool instead of the waterholes in the park, and we learned the differences between the white and the black rhinos. At Elephant Sands we slept in a tent surrounded by a huge number of the grey giants approaching from all directions.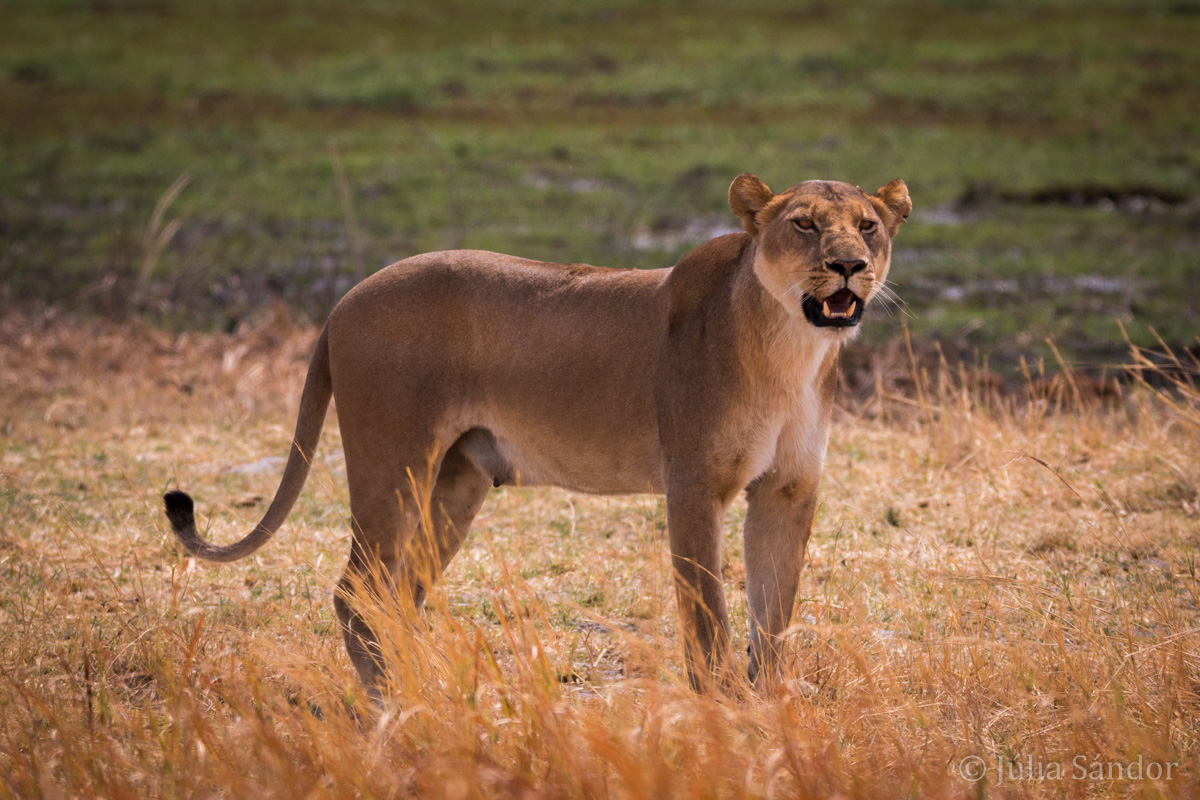 The excursion through the Makgadikgadi Pans was very impressive, although less photogenic, as the landscape is rather flat. :) The Thuli Block on the other side has the only "mountains" of Botswana which consist of granite boulders with vegetation of bush and old baobab trees along the Limpopo river.
Bird´s-eye view
And one of the big highlights: we flew on a helicopter over the Okavango Delta. Seeing this landscape and the animals from bird´s-eye view cannot really be described – even the photos don't make it justice.
We could never imagine that all this is possible – we felt just like being part of a documentary of National Geographic about Africa.
Photos from Botswana
Again, we have prepared a selection of the pictures from this part of our trip, and hope we can bring our enthusiasm close to you.