The last 10 days we spent in Patagonia, switching back and forth between Chile and Argentina. We saw so many unbelievable places: magnificient glaciers, mountain peaks covered in snow, endless pampas and bright blue lagunas… It was again a breathtaking experience.
The Summer in Patagonia is "warm", but we still had to wear our coats most of the time. Sometimes we have experienced such heavy winds, that we could barely go on to reach our destination. This is also the reason why many trees grow horizontally. Even when the wind is not blowing: looking at them makes you feel the wind… :-) But the Sun is shining a lot, the days are really long. It gets light early in the morning, around 6 am and it sets around 11 pm.
Life in Patagonia
After our recent Africa tour we were not expecting too much of a "safari-feeling", but still we found abundant fauna. Guanacos grazing next to the roads, Ñandus, the ostrich-like running birds, uncountable bird species – among them the majestic Condor circulating high above. And of course all kind of cattle: cows, horses, sheep wherever you look.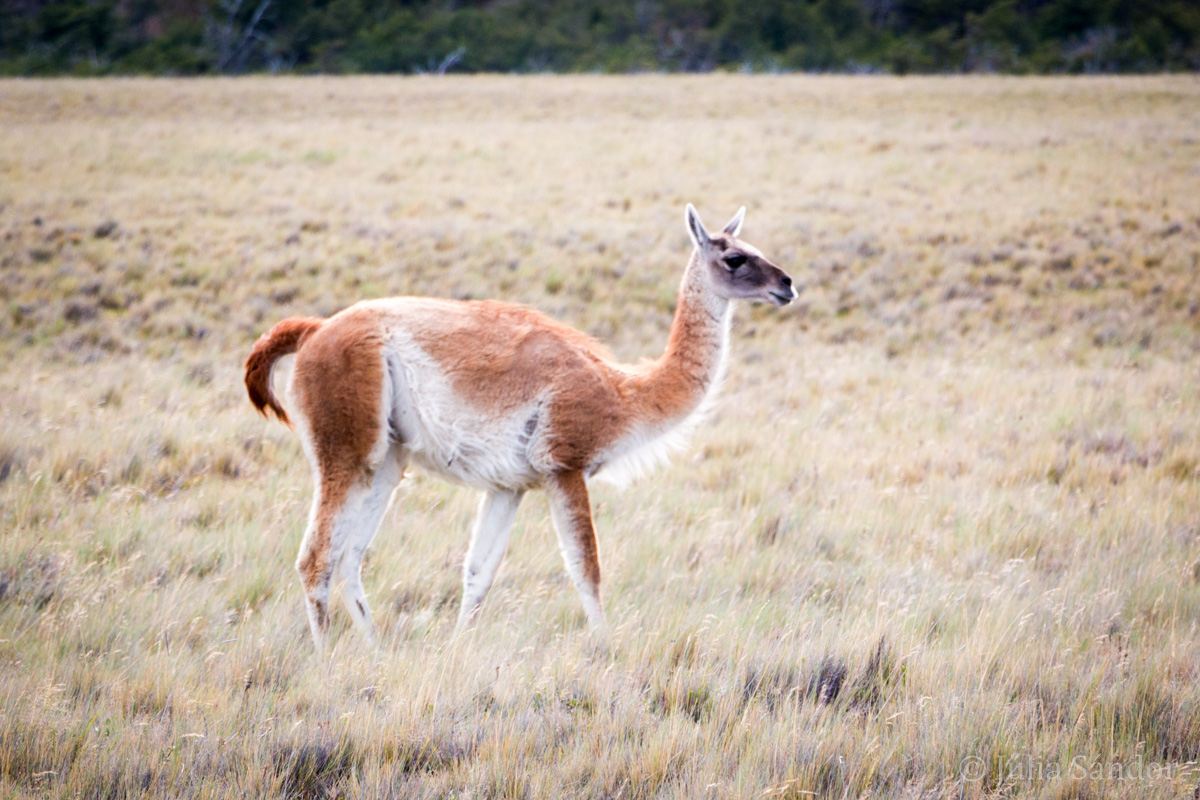 You can drive for hours without seeing any people, though – and then suddenly in the middle of nothing there is an Estancia (farm), where there are people living and working. And the next 150-300 kms: again nothing. These estancias have to be pretty self-sustaining and damn-well organized in their external supplies, as "Cariño, I forgot to buy sugar, could you please jump down to the store?" is not really an option… :D
Hiking in El Chaltén, Argentina
When you visit one of the hiking paradises in Patagonia, like El Chaltén in Argentina or Torres del Paine in Chile, you just have to become part of the hike. We saw many real hardcore hikers from all around the world who could not wait to start the famous 5-day W-trail for example – well we have to admit, we did not join this club (just yet). But there are some nice 1-day hiking trails we proudly mastered. It was soooo nice to get back in the evening to a comfortable bed and a hot shower…. ;)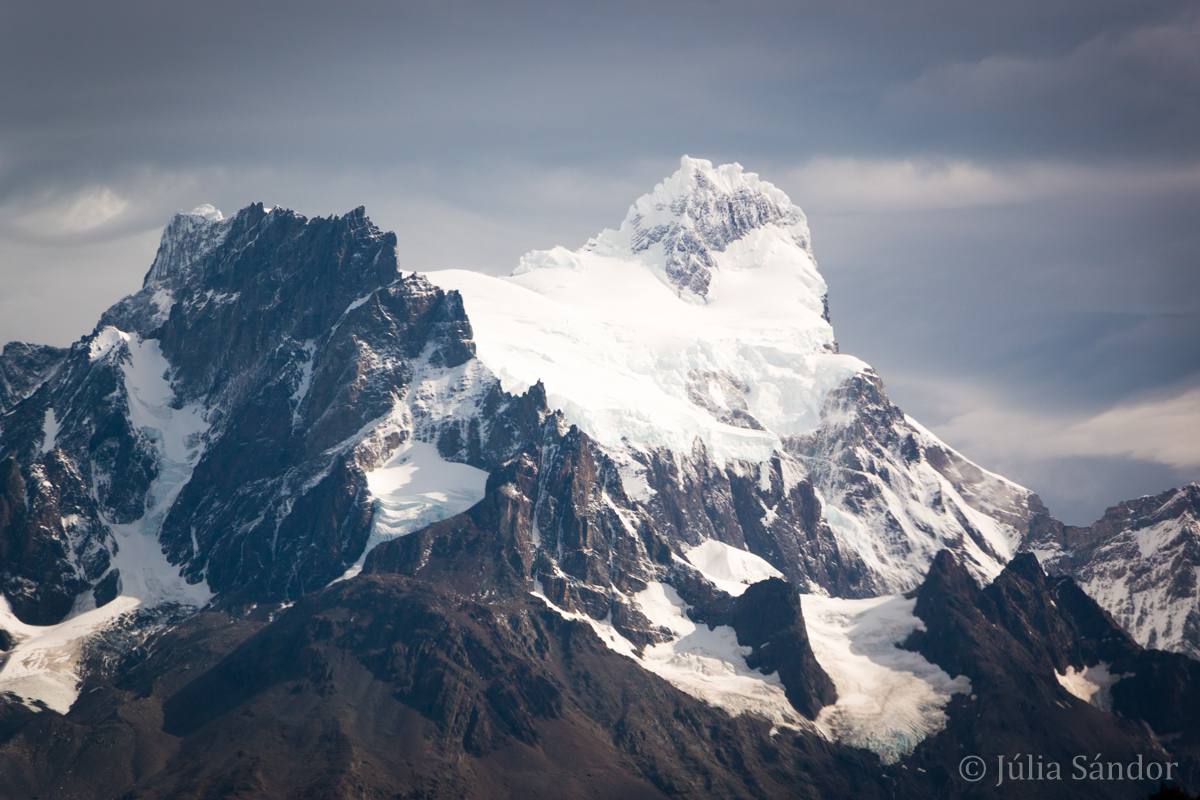 Glaciers of Patagonia
But we were most amazed by the Glaciers. The most beautiful ones we have seen were the glacier in Lago Grey, in the Torres del Paine National Park in Chile and the Glacier Perito Moreno in Argentina. The first one we visited by boat and could get very close to the glacier tongue where we got a true impression about its size. The other one, the 30 km long Perito Moreno, breaks large ice blocks into the lake which splash into the water with thundering noises. We were lucky with the weather and during a sunny day we spent several hours admiring the spectacle.
Crossing the borders in Patagonia
Due to the geography of the 2 countries crossing the borders between Chile and Argentina is frequently needed and not a big deal. It takes some time, and if you have a rental car some administration, but so far it went easy.
We only had to turn around and replan our itinerary once. We were already through the whole migration/customs procedure when a friendly officer asked us whether we knew that in the next town there is a "manifestación" (a demonstration), and we will for sure not get through the road blocks?!? As the daily distances were rather challenging we knew standing around for hours was a no-go. Therefore we obediently reentered Chile, drove another 100 kms to the next border post and tried our luck there. (Later we found out that workers were protesting against the closure of a local mine. :-( )
Our favorite pictures from Patagonia
As usual, we selected some of the several hundred pictures we shot during our tour and hope you like them.