On our 3-week tour through Rajasthan, the Golden Triangle and some other cities in India we have seen amazing forts, temples and palaces, vivid villages and cities, beautiful landscapes, kind people and holy and less holy animals. Out of this potpourri of colors and shapes we have made a photo-selection about the first part of our trip through this world. And maybe we can seduce you to see it for yourself…
Jaisalmer – the most romantic fort we have found in India
In Jaisalmer you have to visit the Fort, and take your time there. There is so much to see: stroll the narrow streets with the small shops and vendors, get enchanted by the marvel of the Jain Temples' architecture and visit the Fort Museum. This latter leads you through the palaces and a guide or the audio guide explains the history of the fort and Jaisalmer. Finally, you can also drink a chai (tea) in one of the numerous rooftop gardens and enjoy the view of the city.
But besides the fort, don't miss the Gadsisar Lake with its temples on the water. A real romatic view, it is even possible to take a boat ride there. This we skipped this time, but we took a walk around the lake.
The stunning havelis of this area we have already described in our post: Beautiful Havelis of Rajasthan tell their history.
Thar Desert camel safari
A bit touristic, but if you haven't had a chance to see a desert before or have not ridden a camel – it is a real experience. We drove to Khuri village at the edge of the Thar Desert (about an hour from Jaisalmer) and spent an afternoon and night there. You are taken on camelback to the nearby sand dunes where you can have a romantic sunset watch. Musicians are playing music and vendors are trying to sell snacks and drinks and other goods to make the experience complete. (We have told you it is a bit touristic :) )
In the evening you are served traditional meals from the region – all vegetarian –, and a dance and music show is performed. As nights get very chilly – and you will most probably sleep either under the stars or maximum in a tent – don't forget warm clothes…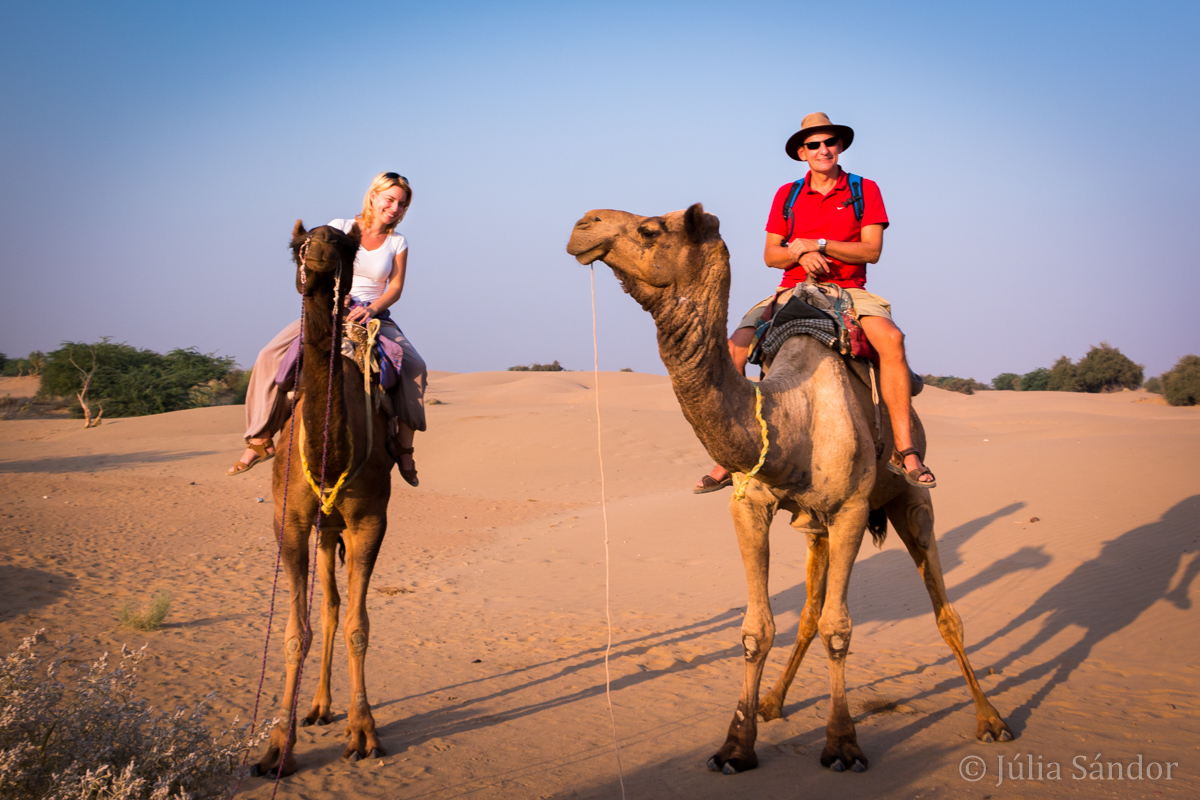 Jodhpur, blue city
The Mehrangarh Fort is still owned by the descendants of the Rathore family ruling Jodhpur until the independence from the British in 1943. They transformed the fortress into a Museum open to the public. The family lives in a nearby Palace, from where they can (literally)  keep an eye on the Fort. The Museum is worth a visit, the audio guide, which is included in the entrance fee, provides great insights into the history and the life of the city.
From the Fort you have a wonderful view – especially impressive in the hours of sunset. Many of the houses in the old part of town are colored blue. Originally, blue was the color of the homes of the Brahmins – members of the highest cast. It is also believed that blue drives away insects.
One more sight has caught our attention: a beautiful white marble building, the Jaswant Thada. This is the Cenotaph of the Rathore rulers and with its fine carvings it is also worth visiting.
The Mandore garden also seems to be a nice place to spend an hour or two. People stroll around with their families, romantic couples sit beyond the huge trees, men play cards and musicians entertain the pedestrians. In the eye of the park is a small group of beautiful cenotaphs surrounded by a small lake. The only drawback is the dirt in the park… :(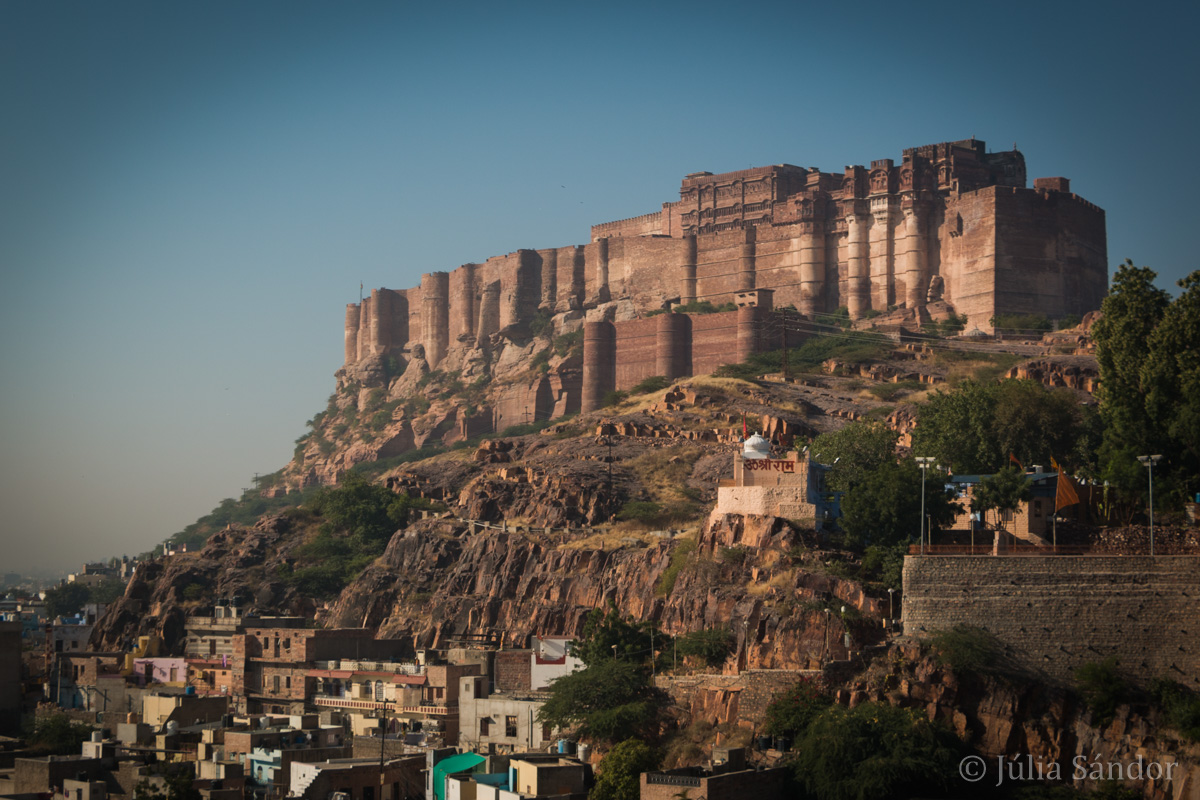 Our best photos from Jaisalmer, the Thar Desert and Jodhpur